Tantalus Systems
April 2005 – June 2013
Tantalus is a Vancouver-based Smart Grid company designing and manufacturing wireless, two-way, real-time data communications networks for utilities. I came on board just after the TUNet utility network was launched, and helped transform the company to its current situation as a partner with global technology giant, Itron.
Over the eight years I was with Tantalus, my team handled documentation, development of business tools and reports, instructional design, coordination of training programs ("TUNet University"), Health & Safety compliance, Escrow, and several other business functions including internal social media and knowledge sharing via a corporate intranet.
My responsibility for documentation output including:
User guides
Implementation and configuration guides
Hardware installation guides
Knowledge base (MediaWiki)
Implementation best practices guidelines
Product bulletins
Internal bulletins
Customer release notes
Field service release notes
Training course descriptions
Training video scripts (including voiceovers)
Intranet articles on various general interest topics
In addition, I introduced document management (using open source tool Knowledge Tree) and the associated control/review processes.
My direct reports have included programmers, senior IT staff, a technical writer, and an instructional designer.
Iwasan Consulting
2006 – 2008
Iwasan prepares Scientific Research and Experimental Development (SR&ED) refundable tax credits for submission to the Government of Canada. Working with interview material provided by Iwasan's technical consultants, I created content for the Scientific or Technological Project Information section of the report. I wrote submissions for about 30 accounts in total.
K P Wood
September 2005
I completed a one-month contract to document a software system for a sawmill in Sweden. The timeline was very tight on this project. After an initial assessment of the scope, I worked closely with the software developer to scale the project back to just the Sales part of the manual.
The resulting 107-page Sales User Guide was written with translation in mind, and was also presented in Swedish.
PMC-Sierra, Inc.
2000 – 2005
As a writer in the TechCom department I worked with engineers to produce highly accurate documentation for cutting-edge semiconductor solutions. In collaboration with a programmer, I helped design and test an XML application that generates register data, then contributed to an HTML interface to make that data more accessible.
I helped restructure the internal and customer documentation suites for improved usability. As part of this two-year task, I created 30 Microsoft Word templates and coded a PMC toolbar to help our authoring community save time and avoid crashes. I also produced the company's first style guide, and presented seminars and training to hundreds of engineers on how to write for our intranet and how to use our templates.
After five years with PMC, I was a Leader with four senior writers reporting to me (two local and two remote).

Family Insurance Solutions / ADS Corporation
1997 – 1999, 2000
2000: Working with the Claims department, I interviewed staff, wrote new material and organized existing files to create a 300-page Standard Operating Procedures (SOP) manual.
1997 – 1999: ADS Corporation (an offshoot of Family Insurance) developed ebill, an Internet-based point-of-sale periodic billing system for insurance policies, designed for international release.
I wrote, edited and maintained a management level overview of Credit, Marketing, Operations and Accounting that became a key part of the business case presented to investors and partners. I also wrote SOPs for Credit, Operations, and Accounting.
I planned, wrote, edited and maintained hard copy and on-line versions of the ORCA User Guide (the operations control software used by the Help Desk).
I created the Internal Acceptance Criteria for all ADS documentation and worked with members of the QA team to test and edit it as necessary.
I was a major contributor to the user documentation set: product User Guides, Instructor Led Training Participant/Leader Guides and a CBT Certification CD.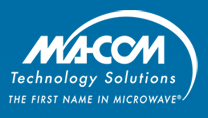 M/A-COM Wireless Systems
1999
In the three months that I worked with M/A-COM, I standardized, recombined and edited a document suite totaling more than 1500 pages. I also built a FrameMaker template using advanced features such as master pages, cross references, and variables.

Budget Rent A Car
2000
I created the User Guide for Budget's new rental vehicle software and wrote SOPs describing the new accounting and administration procedures. I wrote and administered an exam to ensure that staff could successfully implement the new processes. Ninety-eight percent of the employees achieved 80% or greater on this exam.